When I was a little girl, my mother got me a little clip on koala bear for Christmas as a stocking stuffer. I loved it. I had it for a long time but somehow lost it over the years. Last October, a friend suggested I come with her to a yard sale and there he was on a table. I told the people you have no idea how much this little guy means to me. He gave me such a good feeling right now of my mom and me. His name is Qantas, just like the first one.
Problem was, I wore Qantas on my jacket like you see above and nearly lost him three times when I brushed up against something and he fell to the ground. I'm too afraid of losing him, so I put him inside a purse pocket for safety. But I missed wearing him.
Then I stumbled upon this necklace in an etsy shop. It's perfect: it's my koala with a koala mom & child! And they're hugging me!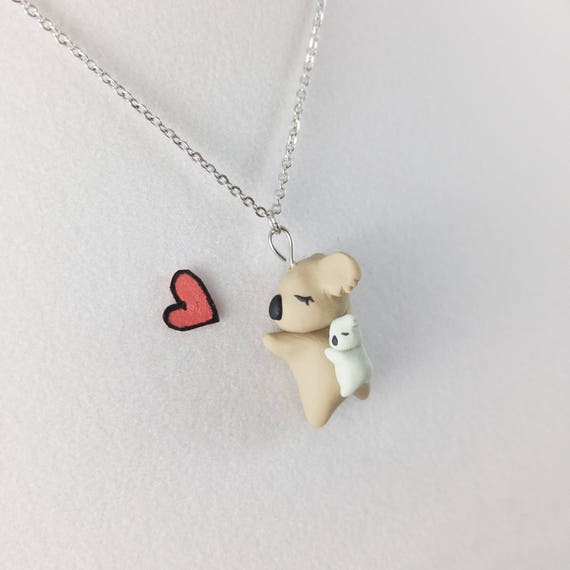 So now I wear that and keep Qantas with me. I first thought the chain was too short because I can't see them, but they do fit perfectly with my Bond Between Sisters necklace (a gift from Terry).